Update 13/03/22
I wanted to share how I will be responding with regards face to face appointments in The Cabin in the light of Covid 19.
First and foremost, my clients wellbeing is my priority with or without a pandemic.
1. Chairs and surfaces will continue to be sanitised between appointments and is also available for those wishing to clean their hands
2. Our chairs will remain socailly distanced within The Cabin and I will continue to remain observant of these distancing measures when moving to and from The Cabin. Windows/ Doors can be opened during appointments should you wish
3. I am happy to wear a face covering should you so wish me to
4. Hygiene and Cleaning measures will continue to be maintained
5. I have had 2 vaccinations and the booster and continue to use the track and trace app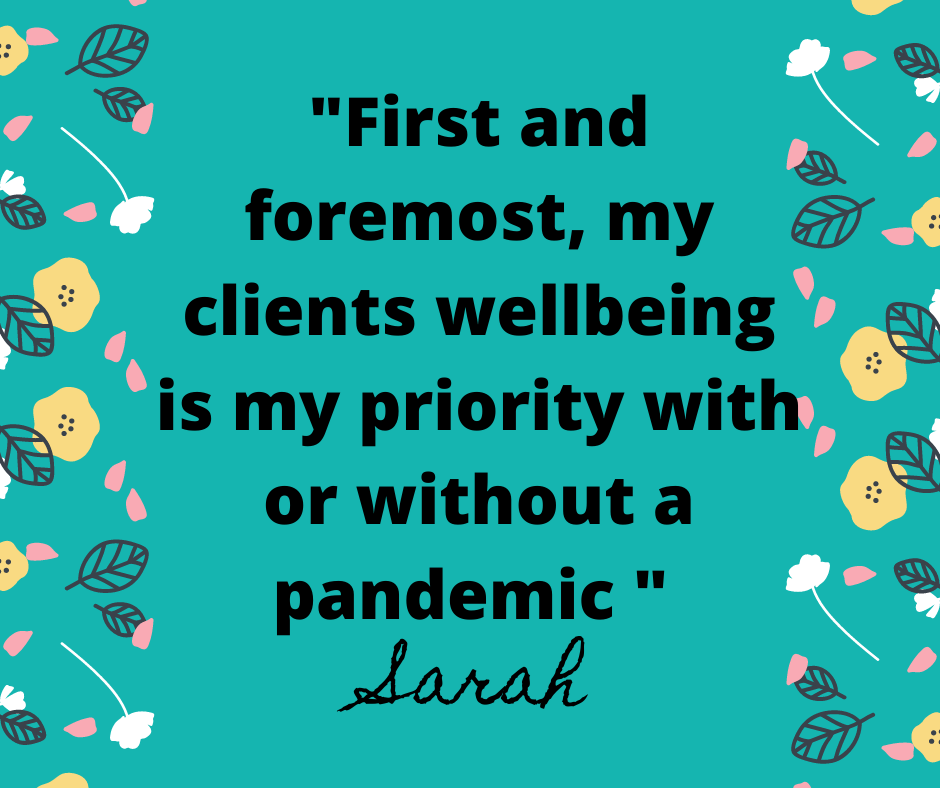 Update 02/04/20
I am now offering Online Counselling Appointments via Skype video or chat and also telephone appointments. Whilst I am fully booked until potentially the end of April I do have a waiting list. Please contact me for further information or please do visit my counselling directory profile in addition to my website for further information
https://www.counselling-directory.org.uk/counsellors/sarah-coe
Update 19/03/20
I wish to reassure all clients wishing to continue face to face sessions that our counselling room is set up to facilitate this. Following Government,NHS and professional guidelines all surfaces have been cleaned with antibacterial cleaner,I shall be wearing gloves to open and close the door, the chairs are spaced apart 2m40 at the front and 3m40 to the back of the chairs. As always we have tissues and a bin which I shall empty between appointments as I always do. I am happy to open windows and doors and will antibacterial the seats and door handles between appointments. I am also happy to place chairs outside and cover my mouth and nose if clients so wish.Please know that the option to continue appointments via watts app, doxy.me or phone is also in place. If you have any concerns or additional requests to the above noted please do contact me privately. You are not alone, I am very much here to support you before this pandemic,during and after it.
Sarah
To all my current clients and possible future clients
As the concerns around Coronavirus COVID-19 are rising I want to assure you that I am taking specific measures to ensure yours and my safety.
I am fully committed to the highest levels of cleanliness throughout our counselling room and have further increased the frequency of the already thorough cleaning procedures I maintain including cleaning the chairs and door handles that we come into contact with.
Following the government advice, I will closely monitor the situation further as and when it develops.
I am aware of the symptoms and reasons of self-isolating and further information can be found on the NHS website following this link https://www.nhs.uk/conditions/coronavirus-covid-19/
Please know that your safety is of the greatest importance and were either of us to experience any symptoms, sessions can be conducted via Watts App, Skype or by phone if we felt up to it.
If you have any concerns regarding this please do feel able to contact me privately.
Yours Sincerely
Sarah